MARCH MEETING
WCTA welcomes our special guest speaker NC House Representative Erin Parè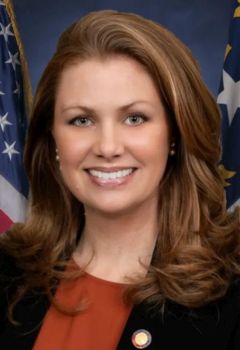 Erin Parè, Representative
NC House District 37
DATE:
Thurs, Mar. 30th
TIME:
Starts 6:30 PM
WHERE:
Golden Corral


3424 Capital Blvd, Raleigh

TOPIC:
General Assembly
Full Meeting Details
To eat please be there by 5:30 to allow time so that our meeting can begin promptly.
Wake County Taxpayers Association
The Wake County Taxpayers Association, WCTA, is here to help you find out more about your tax dollars and where they are going. We invite you to take a look around our website as well as come to our monthly meetings to learn more about the current issues here in Wake County.
We welcome every Wake County Taxpayer to come and join us at our monthly meetings. WCTA meetings are one of the best places to get first hand information on tax issues and to meet and talk with some of our elected officials.
What you will find on the WCTA Website
You will find information concerning key issues that all Wake County Taxpayers are facing here in Wake County.
The Wake County Taxpayers Association is made up of an all volunteer group whose purpose is to promote efficiency in government by monitoring the use of taxes, initiate action to reduce excessive taxation, eliminate wasteful government spending, and encourage the wise and common sense use of taxes at all levels of government. Our members hope you will join us on the last Thursday of the month to learn more about us and the issues we are facing right here in Wake County.
| | |
| --- | --- |
| Wake County Taxpayers Association helps every Wake County Resident Stay Informed with the tax issues in Wake County | |
Share and help every Wake County Resident Stay Informed with the tax issues in Wake County

Cicero on fiscal responsibility..........
"The budget should be balanced, the Treasury should be refilled, public debt should be reduced, the arrogance of officialdom should be tempered and controlled, and the assistance to foreign lands should be curtailed lest Rome becomes bankrupt. People must again learn to work, instead of living on public assistance." ~ Cicero - 55 BC